What We Are
we are unique and doing different kind of programs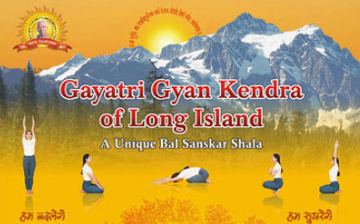 WHAT IS GAYATRI GYAN KENDRA
Of Long Island?
Gayatri Gyan Kendra of Long Island is a unique Bal Sanskar Shala (Sunday school) run by Long Island Chapter of All World Gayatri Pariwar.
WHAT PROGRAM
Includes?
The teaching at Gayatri Gyan Kendra is done by volunteer teachers, and is based on a curriculum prepared on the guidelines of
ALL WORLD GAYATRI PARIWAR
Gayatri Pariwar is a living model of a futuristic society, being guided by principles of human unity and equality.
WHY GAYTARI GYAN KENDRA?
We are very happy to welcome you to participation at our events